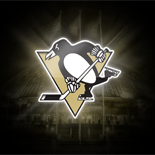 With free agency starting on Thursday, its time to take a look at the Penguins situation for the upcoming weeks. The NHL salary cap is going to rise for next season and will sit at $59.4 million. The Penguins currently have contracts that total about $47.5 million, which leaves approximately $11.9 million dollars to finalize the roster.

The Penguins currently have 11 NHL players under contract. With these players, a suitable line-up could look like:
Kunitz-Crosby-Dupuis
Talbot-Malkin-???
Cooke-Staal-Kennedy
Rupp-Adams-Godard
As you can see, one or two forwards will be needed based upon the role of Godard. The need of a Top-six forward is there once again, as was the case is previous years as well. There are three areas in which Shero could look to fill these voids. He could look to Wilkes-Barre, re-sign players that were under contract from last year, or he could turn to the free agent market. First, lets take a look at those that have not been re-signed yet.
Ruslan Fedotenko ($1.80 million): 11 G, 19 A, 30 Pts, -17 +/-
Bill Guerin ($2.00 million): 21 G, 24 A, 45 Pts, -9 +/-
Alexei Ponikarovsky
($2.11 million): 21 G, 29 A, 50 Pts, -1 +/-
(2009-2010 Salary)
Out of these three, the only one I could possibly see coming back is Guerin. He took a pay cut last year to remain in Pittsburgh, and thats something that he might have to do again to remain with the team. I am holding out hope that if Guerin were to retire, that Shero sign Ponikarovsky to a short-term deal to give him a full year with Malkin.
Another option that Shero has is to bring up players from the minors. Five forwards from the AHL level also played a handful of games with the big club, some alongside Malkin and Crosby or in the playoffs.
Dustin Jeffrey
($0.51 million): 24 G, 47 A, 71 Pts, +16 +/-
Nick Johnson
($0.50 million): 16 G, 27 A, 43 Pts, +19 +/-
Mark Letestu
($.050 million): 21 G, 34 A, 55 Pts, +21 +/-
Eric Tangradi
($0.85 million): 17 G, 22 A, 39 Pts, -1 +/-
Tim Wallace
($0.50 million): 27 G, 14 A, 41 Pts, +9 +/-
(Minor League Stats)
Tangradi is going to be the sexy pick of this group if Shero were to call up someone, but unless he exceeds everyone expectations in camp, I believe that he will be better off starting the season in the AHL. Of this group, it should come down to Wallace and Johnson for any roster spots available.
Then again, Shero record would show that he likes to sign some players to a one or two-year deal. Some players that could be available come July 1st could be:
Colby Armstrong
($2.40 million): 15 G, 14 A, 29 Pts, +6 +/-
Alexander Frolov
($2.90 million): 19 G, 32 A, 51 Pts, -1 +/-
Owen Nolan
($2.75 million): 16 G, 17 A, 33 Pts, -12 +/-
Teemu Selanne
($2.63 million): 27 G, 21 A, 48 Pts, +3 +/-
Lee Stempniak
($2.50 million): 28 G, 20 A, 48 Pts, Even +/-
Alex Tanguay
($2.50 million): 10 G, 27 A, 37 Pts, -2 +/-
Raffi Torres
($2.25 million): 19 G, 17 A, 36 Pts, -11 +/-
Blake Wheeler
(RFA) ($2.83 million): 18 G, 20 A, 38 Pts, -4 +/-
(2009-2010 Salary)
The players above are all in the $2-$3 million range based on the cap room the Pens have and the amount of players needed. Of these players, most will be looking for a little pay raise, with the exception fo Wheeler's RFA status. Most of these players either have a 50/50 point split or can score goals. Older players, such as Nolan and Selanne, could replace Guerin if he should decide not to return. Only Frolov produced more points than any of the Penguins' free agents. Stempniak produced in both Toronto and Phoenix, imagine his production alongside Crosby or Malkin.
The Penguins have four defensemen under NHL contracts, creating possible pairings such as:

Letang-Orpik
Goligoski-???
Lovejoy-???
It's easy to see that the Penguins lack experiece, except for Oprik, and both a shut-down and sniper defender. Un-signed by the Penguins so far, the following players could return depending on the situation.
Mark Eaton ($2.00 million): 3 G, 13 A, 16 Pts, +5 +/-
Sergei Gonchar
($5.00 million): 11 G, 39 A, 50 Pts, -4 +/-
Dan Hamhuis
($2.00 million): 5 G, 19 A, 24 Pts, +4 +/-
Jordan Leopold ($1.75 million): 11 G, 15 A, 26 Pts, -2 +/-
Jay McKee ($0.80 million): 1 G, 9 A, 10 Pts, +6 +/-
(2009-2010 Salary)
Letang and Goligoski were suppose to be up to their potential by the time Gonchar's contract was up, but as was seen last season, they aren't there yet. The trade for Hamhuis' rights could turn out to be huge if Shero were to sign him before the first. Leopold and Eaton are one in the same, with Jordan having a little more offensive ability if Gonchar were to walk.
Within the system, only two defensemen have seen time in the NHL. While the system might be thin with experience now, there are some top prospects coming soon.
Deryk Engelland ($0.50 million): 5 G, 6 A, 11 Pts, +10 +/-
Steve Wagner ($0.50 million): 4 G, 18 A, 22 Pts, -9 +/-
(Minor League Stats)
Neither have spent extensive time in the big leagues, but with his time up, Engelland showed his stay-at-home ability and grit with a few fights. While the fighting might be a drawback when looking for a shut-down position, Deryk could be a cheap possibility if other options fail.
Shero's first option if Gonchar and/or Hamhuis don't sign should be to look at the free agency pool. This is even more important considering the lack of games played with those in the minor leagues. Some players that Shero should take a look at are:
Joe Corvo ($2.63 million): 6 G, 12 A, 18 Pts, -10 +/-
Toni Lydman ($2.88 million): 4 G, 16 A, 20 Pts, +10 +/-
Brian Pothier ($2.50 million): 5 G, 10 A, 15 Pts, +4 +/-
Henrik Tallinder ($2.57 million): 4 G, 16 A, 20 Pts, +13 +/-
Anton Volchenkov ($2.50 million): 4 G, 10 A, 14 Pts, +2 +/-
James Wisniewksi (RFA) ($2.75 million): 3 G, 27 A, 30 Pts, -5 +/-
(2009-2010 Salary)
Volchenkov is the first choice by everyone for a shut-down player, but he is expecting a big raise from his current salary which would price him right out of the Penguins range. Tallinder and Wisniewski could round out the Pens roster if they aren't able to sign anyone that played with the team last year.
There are many scenarios that could play out for the Penguins this off-season. Here is a look at a few of the possibilities.
Scenario 1: Staying In-House
Guerin: $2.00 million
Johnson: $0.50 million
Gonchar: $5.00 million
Hamhuis: $4.oo million
TOTAL:$11.50 million
Scenario 2: Offense First
Frolov: $3.00 million
Stempniak: $2.75 million
Eaton: $2.00 million
Leopold: $2.00 million
TOTAL: $9.75 million
Scenario 3: Free Agency
Frolov: $3.00 million
Stempniak: $2.75 million
Tallinder: $2.75 million
Wisniewski: $3.00 million
TOTAL: $11.50 million
Scenario 4: Defense First
Guerin: $2.00 million
Ponikarovsky: $2.00 million
Tallinder: $2.75 million
Wisniewski: $3.00 million
TOTAL: $9.75 million