Artist rendition of the Pirates infield: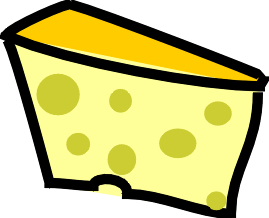 ElectricStuff extended his personal 1st inning scoreless streak to 16 starts.
Offense had a promising start in the 2nd when "Crew Cut" hit his third home run of the year on a Dillon Gee meatball, knocking in Overbay. That is the 1st Home Run Gee has allowed to a right handed batter in his career. 2-0 Pirates.
Snyder gave one right back later in the inning with a passed ball on a swinging strikeout. The Mets added a 2nd run in the 2nd on one of their 59 infield singles for the game.
2nd game in a row the Buccos offense jumped out to an early 2-0 lead and decided that was enough.
New York took the lead in the 5th, 3-2. Bucs tied it back up in the 7th.
Tranquil thought for the night: Dominating starts by Morton are nice, but tonight's start and the Braves start really show his development as a pitcher. Charlie allowed 11 hits, most of the soft variety, yet only gave up 3 Runs, 1 Earned. He worked in and out of jams and still churned out another quality start despite not having his A game, some suspect defense behind him and lets face it, a little bad luck.
Cutch 1B reverted back to Cutch 2 status in the 7th, giving up a pair, surrendering the lead for good and taking the loss.
Hard to get mad at D-Cutch though, still has a 1.19 ERA and had been lights out.
New York tacked on a couple more in the 8th....ballgame.
Mets BABIP for the game was .999
Pirates attempt to pop their cherry at Citi Field once again tomorrow, McDonald (3-3, 5.23) vs. Dickey (2-5, 4.50) at 7:10.
Check out Rich's preview
here
.